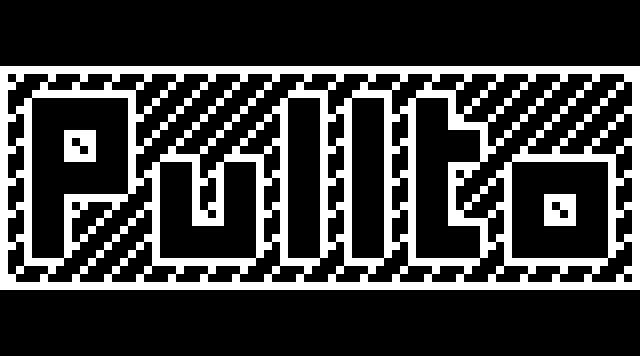 Pullto
Pullto: Patch 1.0.1 released
---
I gathered all the feedback I've got from you over the past few days, and worked with it to improve Pullto! The first patch is here!
Also now I'm using Butler to upload patches, if you're using itch.io app, from now on Pullto will update automatically!
Changes:
Clicking sound is louder now. It was so quiet before, some players didn't realize there was a clicking sound.
There is now an option to mute sounds and music separately.
On level 13 added another set of doors to guide the player towards correct solution.
On level 15 made all platforms go slower to decrease its difficulty.
On level 30 single-screen move buttons were added to make navigation and planning easier.
Level 31 made slightly harder by removing the safe spot on the left after flipping the second switch.
On level 38 moved the last platform a little bit up and to the right, it is now easier to fling the mouse under it.
On level 40 changed the moving platform in the top-right corner to a back-and-forth jump. It should now waste much less of your time on every attempt. Also realigned the last obstacle, double platform should be a bit easier to get on and off of.
Bugfixes:
It is no longer possible to trigger the win condition, by making the ball fly over the goal after failing in some spots.
I'm aware some of the levels can be skipped or done faster by being clever. I decided to leave those in to reward observant players.
Have a good time!
Files
Pullto - Zipped Executable (recommended)
20 MB
Pullto - Single-File Executable
18 MB